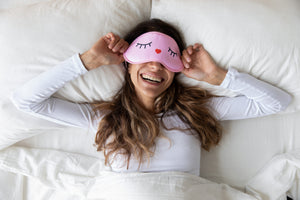 ENJOY A MORE RESTFUL SLEEP.



Get a more relaxing supportive sleep
At Sleep Science we provide highly rated mattresses and adjustable bed options with the latest sleep technologies, providing you a healthier restful sleep.
SHOP SLEEP SYSTEMS
Let customers speak for us
Replacement remote
Worked great, didn't need to program it.
No led button
It just don't have button to turn the led lights on that's only thing I do not like other than that it's wonderfull
Remote
It is working great, thank you.
Replacement remote
Arrived quickly, works perfectly
Most comfortable mattress
Most comfortable mattress
BACK TO PERFECTION WITH SLEEP SCIENCE REMOTES
We have enjoyed our Sleep Science split adjustable king bed for a number of years now that we got through Costco. It has been wonderful. The remotes were wearing out and I should have changed them out earlier, but let it og until one wasn't working at all. And by a number of years I mean 9.
The new ones are wonderful! And they are so easy to set up and use. We love our Sleep Science beds and didn't know about this brand until they were eadvertised in Costco flier that is mailed out. You can go online and put that in the Search box. They are so much less costly than those sold in retial stores, but I actually like them better. Check it out.
Great Service and Help
We needed a new remote and they were fast , with great instructions
Remote control
Quick delivered. Perfect!
Great customer service!
It was a pleasure to do business with this company. I called to verify the control to replace our old one. The person I spoke with was very knowledgeable and friendly. I was able to order the controls the following morning and they shipped that day! They were packaged well and arrived quickly. I did need to call for instructions and that also went smoothly. The controls work just like the originals did when they were new (several years ago). We love our Sleep Science bed.
Works great!
Easy to install if you still have your old one. Just open the back and copy the switches
Sleep Science Remote Control
The remote control that Sleep Science sent is perfect. I did have to call to have instructions on how to get it to work & a very nice woman told me what to do. That took a minute & now I have my adjustable bed back. 5 stars to this vendor.
Have not used yet.
Old remotes were getting to where they were not always working. Having problem finding the paper work so we can program the new ones.
Help with programming new remote
Very helpful video and instructions for programming a replacement remote. We were successful in following instructions. Thank you.
Best bed ever
Worth every penny.
I'll never buy any other mattress brand.
The added features that lifts your head, feet, or both is awesome. This vibrates too.